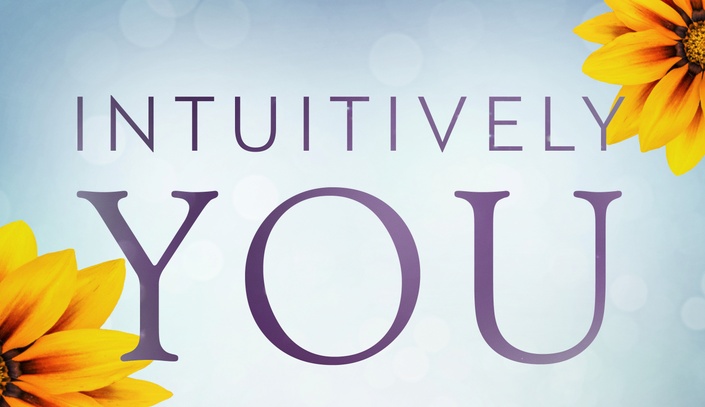 INTUITIVELY YOU BOOK STUDY COURSE
Packed with stories, understandings, intuitive exercises, and practical ways to hone and use your inner senses, Michelle walks you through every facet of your intuition and how it's designed to bring balance to all aspects of your life.
The time is NOW to opensource knowledge and technology.

Through things such as intuition and zero-point energy, we have the ability to evolve ourselves and the world within our lifetimes!

GET YOUR INTUITIVE EDUCATION SO YOU CAN BE THE CHANGE!
Intuitively You is your step-by-step, endlessly entertaining path to the intuitive lifestyle that is transforming the future.
This is the education you never learned in school – but wished you had!
Those seeking personal health, abundance and well-being as well as anyone who works with people to enhance their lives will uncover revolutionary tools for expanding your sensibilities and boosting your creativity and effectiveness.
Get ready to tap into those "gut instincts" you've always wanted to trust . . . draw from your soul's history . . . and gain a higher perspective. Armed with this knowledge, you will:
Take control over limiting patterns and behaviors.

Transform your life into your most authentic expression – so you love the life you live.

Unlock the door to world peace once and for ALL!
Your Instructor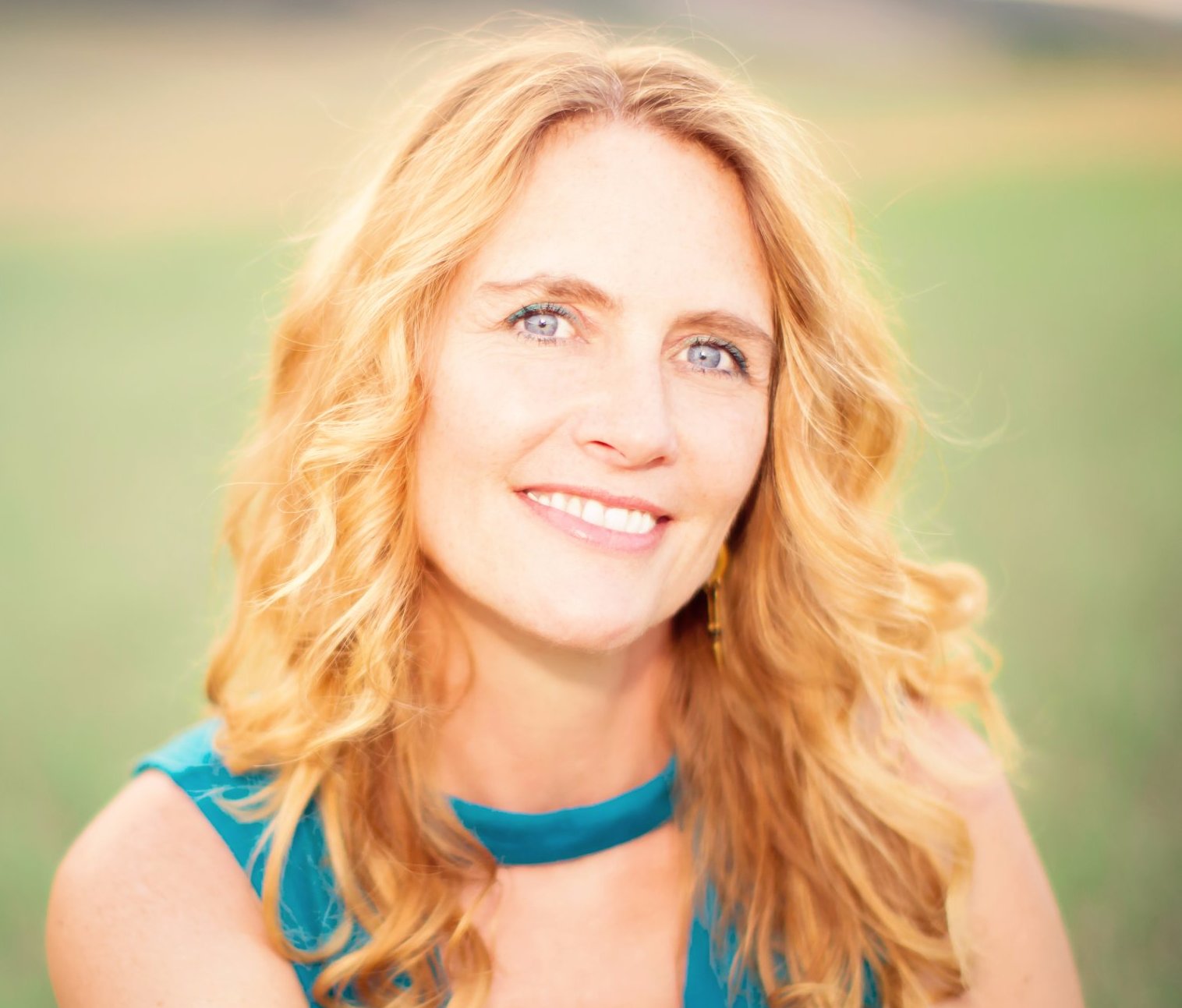 Over the past fifteen years, author and certified clairvoyant Michelle DesPres has developed revolutionary intuitive-development techniques to help her clients and students incorporate intuition into their everyday life to increase personal well-being and boost creativity and effectiveness. Now, Michelle is making her techniques accessible to readers everywhere in her latest book, Intuitively You: Evolve Your Life and Mend the World.
Michelle also published the Intuitive Ethical Standards establishing guidelines for alternative therapists. In addition, she is a frequent speaker and motivational leader, and has been providing individual services and readings to a variety of clients for 15 years. She is the founder of the Certified Intuitive Practitioner Program, where students learn about mind, body, and soul integration–and how to hone these skills to build thriving businesses providing therapeutic insight to others.
Michelle's reputation as a teacher is renowned as she is loved by her students and which you can hear in their testimonies.
To learn more or to book a private intuitive session with Michelle, visit her official website at TheEthicalIntuitive.com

INTUITIVES YOU ARE A COMMODITY IN DEMAND
In 2017, Forbes reported that intuition is the highest form of Intelligence and listed it as one of the top 10 qualities of all great leaders.
For this reason, businesses are now seeking intuitive personnel.
You might be wondering, why I'm offering my extensive intuitive development course for FREE – it's because we've reached the time for open sourcing information and technology! Let me explain.
I have long said that intuition is the key to fixing our personal and collective life issues because it provides all the information one needs to create peace and balance personally and collectively … AND I'M NOT ALONE!
Dr. Russell Targ from the Stanford Research Institute, in conjunction with the CIA, wrote an article in 2015 entitled, "The Reality of ESP: A Physicist's Proof of Psychic Abilities," referencing his 40 years of psychic research. In the article he says, "Based on all these decades of data, I believe it would be logically unreasonable to deny the reality of some kind of human ability for direct awareness or experience of distant events that are blocked from ordinary perception." Targ goes on to say, "…it appears that an experienced psychic can answer any question that has an answer. I cannot wait to see what the future holds when we fully open the doors of our perception!"
Intuition is the life-science you should have learned in school!
Science now understands that all things are energy before they are density. Or as esoteric teachings have espoused for eons… consciousness precedes form. Think of it like this… imagine an energy field in which your thoughts vibrate the field causing patterns of energy to build up to into physical density… and… it's intuition that aids you in interpreting what you are emitting or taking in energetically. This intuitive awareness then allows you to shift, or heighten, a thought based on the outcome you desire for any given situation. Science also now knows that if more and more people consciously focused their thoughts on peace and harmony for all – the world would quickly become a better place – and that's the point.
BUT THAT'S JUST ONE REASON I'M GIVING THIS COURSE AWAY FOR FREE!
There is a trend today of everyday people (like you and me) taking change into their own hands – namely Dr. Steven Greer. If you are unfamiliar with Dr. Greer's work, I suggest checking out two of his most recent documentaries. Close Encounters of the 5th Kind and The Lost Century.
Both these presentations brilliantly sum up 1) how corporate and government secrecy, cover ups, and beyond black budget operations have been, and are continuing to, keep all of humanity in a state of war, difference, and climate devastation - when in fact technology exists that can solve the world's problems in our lifetimes. And 2) that consciousness is ultimately what will shift humanity into peaceful coexistence.
FURTHERMORE – Dr. Greer plans to establish a fully transparent and opensource research facility for testing new energy ideas from which he will broadcast via live stream 24/7. This way everyone can know how these processes are derived. It is for this reason I'm offering my class for FREE.
The intuitive power that my class offers compliments what Dr. Targ, Dr. Greer and many others are setting as a standard for the future. The time is NOW to opensource knowledge and technology.
BE THE CHANGE – Enroll in my FREE book study course with over 90+ instructive videos to accompany EVERY LIFE-ALTERING EXERCISE in my latest book (AND SHARE THIS WITH ANYONE YOU THINK WANTS IT TOO!)
Course Curriculum
BOOK STUDY INSTRUCTIONS
Available in days
days after you enroll
INTRODUCTION TO "INTUITIVELY YOU"
Available in days
days after you enroll
PART I - INTUITIVE UNDERSTANDINGS
Available in days
days after you enroll
IF NOT NOW...WHEN?
Get Started On The Path To Personal Balance and Collective Harmony!
INDEPENDENT REVIEWS RAVE ABOUT INTUITIVELY YOU

---
Sharon Naylor Toris / Rated It…
Much to think about here. This book calms the noise of our hectic world, creating a pathway to listening and hearing our intuition. For those with many narratives running, it can be difficult to find the focus this book requires, but stick with it to discover the many gems found here. The author had the good instinct to structure the book with today's hurried, busy attention level in mind, and intentionally presents an easily palatable guide.
___________________________________________________________________________________
Hannah / Rated It…
I honestly had not understood intuition and the role it plays in my life until I read this book. DesPres provides such valuable insight into how to not only access your intuition but to then apply it to different situations. Through the tools and exercises she provides, I feel empowered to use my intuition in every aspect of my life.
___________________________________________________________________________________
Meghan / Rated It…
We are actively on the search for self-help and mental health improvement and Michelle DesPres offers different tips and tricks to trust your intuition and explains why your intuition will never fail you the stronger it gets. I also liked how she incorporated personal stories to help reflect and explain each concept she introduces throughout the book without getting too technical and descriptive. This book will leave you trusting your gut more and feeling more confident in yourself and the decisions you make throughout your life. We will consider adding this title to our Non-Fiction collection at our library. That is why we give this book 5 stars.
___________________________________________________________________________________
Books Forward / Rated It…
An amazing new look on how to use intuition for your benefit. Michelle creates a book that is easy to read but still teaches the reader along the way. An innovative new way to learn how to be more confident in yourself and your decisions.
____________________________________________________________________________________________________

Olivia / Rated It…
This book really helped me to look at what I have been doing in a new light. I really enjoy the confidence that Michelle seems to give her readers from this book. Not usually a fan of self-help books but I really enjoyed this one and am already implementing it's ideas into my daily life!
Frequently Asked Questions
When does the course start and finish?
The course starts now and never ends! It is a completely self-paced online course - you decide when you start and when you finish.
How long do I have access to the course?
How does lifetime access sound? After enrolling, you have unlimited access to this course for as long as you like - across any and all devices you own.
What if I am unhappy with the course?
We would never want you to be unhappy! If you are unsatisfied with your purchase, contact us in the first 7 days after purchase and will be happy to refund you.